Welcome to Aries season, lovers! Spring brings the excitement of new beginnings, the promise of warmer weather, and an awakening of libidos begging to come out of hibernation. Take as much time as you need to thaw your hearts from any cold endings that happened during Pisces season. Let your passion drive you forward, as the sun joins Venus in fiery initiator, Aries, signaling it is time to put your needs first. In this energy we are able to access our desires and give to ourselves what we would normally reach for in another. Tending to the self is very different from being selfish. This may look like very tiny steps at first, so trust that the seeds you are planting in the fertile soil of spring are already taking root and bringing tangible change to your life. 
April won't be all fast-paced fire as lovely Venus shifts into sensual, stable Taurus on April 15, helping you slow down and embrace pleasure without the pressure of time limits and to-do lists. A week later Mars switches from fast-talking Gemini into sensitive Cancer on the 24th, joining the sun and Venus in lazy Taurus, you may be ready to snuggle up with some snacks and your favorite sex toys and phone it in for the remainder of the month. Remember that resting between times of intense action is crucial, and listening to your body and surrendering to what it needs is the ultimate act of self-love.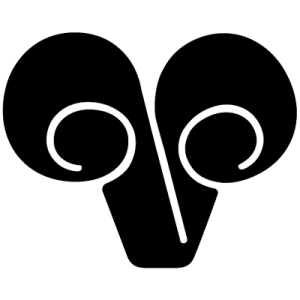 Aries & Aries Rising (March 21-April 19)
Happy solar return, Aries! You are getting the reset to your energy you've been waiting for, and everything feels like a green light for the first few weeks of the month. With your ruling planet Mars still in dualistic Gemini, watch out for moving so quickly that you miss important steps or details and have to re-do things. Minor inconveniences aside, your personal magnetism is at its peak, and both friends and lovers will be lining up to be near your warmth after the long winter. If you've been feeling less than satisfied in your romantic life, know that passion and excitement are on their way, but it begins with your connection to yourself. Spend extra time indulging in your pleasure rituals, and invite along anybody you think can keep up.
Taurus & Taurus Rising (April 20-May 20)
Disconnect to reconnect this month, Taurus. You are no stranger to going at your own pace despite what everyone else is doing, and April is no exception. Pay attention to what your body is telling you, especially during seasonal shifts. Before the sun returns to your sign, go within and clear the debris from your mind and physical space to create room for the new energy that will be entering your life in the coming weeks. When you feel resistance, ask yourself why you need whatever it is you've been clinging to, and whether it contributes to your personal freedom. Fire helps with the purification process, and to bring you back to your sensual self, so light your favorite candles and bathe in their soft glow.

Gemini & Gemini Rising (May 21-June 20)
Your calendar is packed, Gemini, and you couldn't be more thrilled. After what seemed to be the longest winter, spring has come to breathe life back into your days. The first few weeks of April bring a non-stop frenzy of activity, bringing you closer (in the safest ways possible) to your friends and community than you've been in over a year. Your mind is switching gears from anxious to inspired, and the shift is noticeable to those closest to you. This also affects your sex drive, thanks to Mars making its way through your sign giving you a major boost. Do the most without worry of burnout; you'll have plenty of time to rest when the sun moves into Taurus at the end of the month.
Cancer & Cancer Rising (June 21-July 22)
Prioritize your energy this month, Cancer. Make the best use of Aries fiery ambition to take some risks in your career or with a passionate side hustle. The first few weeks of April are supporting your goals, and any effort you put toward them gets a cosmic boost, even if you don't see tangible results right away. You'll have plenty of time later in the month to rest and refocus your attention on your relationships when the sun moves into Taurus, joining romantic Venus, both begging for you to put your phone away and stay in bed naked all day. Enjoy the deep connections that come when Mars moves into your sign at the end of the month, emphasizing intuitive, non-verbal pleasure that allows you to open up to lovers in the most intimate ways.
Leo & Leo Rising (July 23-August 22)
Opportunities come out of thin air when you are inspired and curious, Leo. Explore your options this month. Any energy you put into expanding your knowledge or opening yourself up to possibilities beyond what you had previously seen for yourself will increase these opportunities and invitations. You don't have to have all of the answers. Be willing to pivot and change plans by trusting where you are being led rather than trying to control everything and everyone. Follow your passion and excitement, even if the ones you wanted to join you aren't on your same wavelength. This moment is all about you putting your needs and desires first without guilt. Imagine what would happen if you turned your light all the way up.
Virgo & Virgo Rising (August 23-September 22)
April brings transformation by fire, Virgo. This might be the push you needed to make some changes, and that isn't a bad thing. When fire meets earth, it destroys as well as purifies—so think about what is ready to be alchemized in your life. Consider your relationship to your personal power: When you have felt helpless and when have you felt most in control? The delicate dance between surrendering to life's flow and steering the ship may have left you dizzy in the past, but it is up for renewal by pushing you out of your comfort zone, preparing you for things to come. Channeling your anxious energy into sexual pleasure can be intensely satisfying and might ground your mind and body back into balance.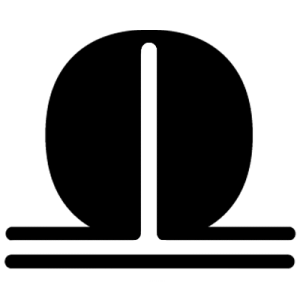 Libra & Libra Rising (September 23-October 22)
Balancing your individual needs within your partnerships is key this month, Libra. While working harmoniously with others is where you love to be, you will be able to see clearly anywhere your sense of freedom has been out of alignment in April. Aries energy is here to help you get back on track with self-love by centering your own needs. If you have been craving connection throughout the colder months, putting yourself first may seem counterintuitive, but reconnecting to your desires is where the process begins. Start a serious love affair with yourself, the kind of romance you fantasize about having with someone else. Even if you're in a healthy partnership, everyone benefits when you're filling up your own delicious cup.

Scorpio & Scorpio Rising (October 23-November 21)
Your drive is activated more intensely this month, Scorpio, and you're up for the challenge. You are able to access energetic reserves that have been hibernating all winter, and perfectly timed to help you make some major progress on your goals. Don't neglect your basic needs, such as remembering to eat and get enough sleep, even if that requires you to set reminders every few hours. Your sex drive also benefits, and you won't be forgetting to schedule plenty of time for pleasure. Intimacy is its own form of self-care for you, as well as an important point of connection between you and your partners. Be willing to open yourself up in vulnerable ways in order to dive deeper into the experiences you crave.
Sagittarius & Sagittarius Rising (November 22-December 21)
You're feeling extra flirtatious and expressive, Sagittarius, which is a welcomed energy after the restrictive winter months. It may be challenging to focus in any particular direction due to the sudden surge of excitement you experience in the beginning of April while the sun is in fellow fire sign Aries. Make the most of this fun, sexy energy in your creative projects as well as in the bedroom without worrying about burnout. You'll have plenty of opportunity to nap and recharge at the end of the month when the sun moves into sleepy Taurus. For now, let your enthusiasm and inspiration lead you on as many wild adventures as adhering to safety guidelines allow.
Capricorn & Capricorn Rising (Dec 22-Jan 20)
You are a silent powerhouse this month, Capricorn. Working with Aries energy internally, you may feel like a fire is being lit from within you, propelling you forward in massive ways. You're not known for being an elaborate communicator, therefore what you're experiencing may be frustrating to explain to your partners. Try to be gentle when asking for space so you are able to bear down and get things done, while being mindful that not everyone is like you and that doesn't make them lazy or unmotivated. Remember, it isn't your responsibility to push the ones you love to be more like you. Focus on the bonds that connect you and lead you back to pleasure and affection.
Aquarius & Aquarius Rising (January 21-February 18)
Intellectual stimulation is such a turn-on, Aquarius, and the fiery Aries energy is driving you to seek the kind of information and content that makes you feel alive. There may be so many ideas whipping through your mind that it's difficult to grasp any particular concepts, as any winter blues you've experienced melt away and you begin to welcome a sense of excitement that has been lying dormant during the long winter months. You don't have to make any decisions right now, just enjoy being in your body and the change in energy. Take long walks to ground your overactive mind and make plenty of time for exploring how these sensations feel on a sexual level once the sun moves into sensual Taurus later in the month. 

Pisces & Pisces Rising (February 19-March 20)
Last month felt particularly heavy, Pisces, and you may be feeling worn out emotionally. Rest assured that April brings a tangible shift in energy to help you get excited for the new beginnings that are on their way. One of the best ways to welcome spring is by clearing out clutter from your physical space, and creating more room. This works wonders when simultaneously done with a journal practice, getting out on paper any mental chatter that has been living rent-free in your head over the cold winter months. Notice that when you make space, you feel lighter, and as that happens you find yourself back in your unique flow, opening up to connecting in loving ways to your own body and whomever else's body you're longing to touch.
Stefanie Caponi is a Brooklyn-based artist, astrologer, tarot reader, and creator of
The Moon Void Tarot
. Follow Stefanie on Instagram for more astrology and tarot insights.