Welcome to May, lovers! Taurus season offers a welcomed dose of earthly sensuality, asking us to slow down and delight in small pleasures. While we are being called to put forth consistent effort to dismantle the systems that perpetuate violence and inequality, chances are you've been  feeling frustrated, angry, and powerless to make big changes. Part of activism requires rest so that our nervous systems have the chance to reset. Find those moments this month, and open your whole heart to loving your own body, so you are able to show up when necessary. Allow Taurus energy to show you how to feed yourself the nourishing food, content, and connection that feels grounded and safe. 
May will contain many surprises, with Venus moving into flirtatious Gemini. You may have the urge to make some sweeping declarations about your love life. Taurus energy wants to possess everything and sometimes everyone, and with Mars in sensitive Cancer, the urge to defend the ones you love is fierce. Watch out for taking things too personally, or holding onto a grudge. Take your time making big decisions this month; even when you feel pressure to take action, it may come back for re-evaluation as Mercury stations retrograde in its home sign of Gemini on the 30th, putting an emphasis on reflecting back before moving forward that will be a major theme next month. Until then, rather than future-trip, be present this month and focus on what you can reach out and physically touch, especially yourself. 
Taurus & Taurus Rising (April 20-May 20)
Happy solar return, Taurus! The sun is shining on you in all your Venusian glory. Show the world the beauty of taking things slowly and deliberately. Set an intention for your personal new year based on putting pleasure at the top of your priority list without apology. Indulge in the activities that make you feel secure and satisfied. Self-love is the theme for you this month. Showing yourself affection and romance teaches everyone how you deserve to be treated. It's also helpful to show your partners what feels good and how you want to be touched. Incorporating hands-on education is a sexy way to bond with yourself and connect with others, and maybe learn something new about what turns you on.

Gemini & Gemini Rising (May 21-June 20)
Give yourself permission to rest this month, Gemini. There is no need to rush: FOMO only exists in your mind, and you are exactly where you need to be. Take extra time to sit with your feelings before responding to invitations. Ask yourself if you really have the energy for it; your body has all of the answers. Gemini rules the hands, so put them to good use this month by exploring your body. Try experimenting with multiple different sensations and pressures, on your own or with a partner. Notice what turns you on: Is it visual, tactile, or verbal? Combine your favorites and turn your notifications off—it's okay to spend your free time in bed for the duration of Taurus season. You'll be ready for activities again after the 21st when the sun moves into your sign.
Cancer & Cancer Rising (June 21-July 22)
You're extra-sensitive this month, Cancer, and that's not a bad thing. With Mars in your sign, you may be prone to feeling defensive, so it's a good idea to let people know you might be more moody than usual. Asking for patience and understanding is a sign of emotional maturity, and those who care about you will be more than happy to support you. Ground into your body during Taurus season by experimenting with your sensual side. Cancer rules the breasts and stomach, so pay more attention to the sensations you experience when you or someone else is touching these areas. Notice how indulging different methods of stimulation affects your erotic experience.
Leo & Leo Rising (July 23-August 22)
You take pride in your reputation, Leo, but all work and no play won't do this month. Taurus season asks you to put your stylus down and pick up a different type of wand. Prioritizing pleasure helps you relax, assuring you'll be ready to return to your to-do list feeling energized rather than drained. When a Leo is in their power, they have the ability to inspire the whole team. The more pampered you feel personally, the more you will shine professionally. Explore the spectrum of earthly delights, from decadent meals to luxurious massages; for you, only the very best will do. Go the extra mile and add lavender and sea salt to your bath, or mix it in with your body wash to bring the spa feel into your own home.
Virgo & Virgo Rising (August 23-September 22)
Sensuality is an adventure, not a destination, Virgo. Throw out your goals and rules for a bit, and focus on your own intuitive senses that allow you to be present, knowing exactly where to touch yourself or someone else. Slow down and let pleasure cycle through your body in waves. Resist the urge to analyze your experience and simply be in the moment. You'll have plenty of time to process and intellectualize after the fact. Find beauty in imperfection, your own as well as your partners; these are the qualities that make us uniquely ourselves. True perfection lies in the awareness of our capacity to give and receive love and express ourselves authentically.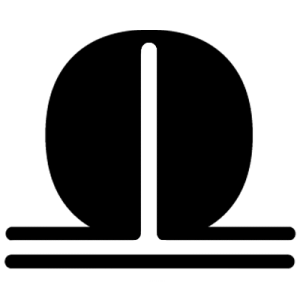 Libra & Libra Rising (September 23-October 22)
Explore your relationship with vulnerability and intimacy, Libra. True partnership begins with your relationship to yourself, and if you're ready to expand, you're going to have to address anything that has kept you from allowing yourself to open up to your heart's true desires. Love doesn't have an aesthetic; it's a feeling that can't be curated. Close your eyes and breathe into what your body is telling you about safety, connection, and pleasure. Once you have a clear understanding, start giving those things to yourself. You'll be surprised how quickly things that have felt stuck and frustrating begin to shift.

Scorpio & Scorpio Rising (October 23-November 21)
You are the liquid and the vessel, Scorpio, capable of flowing through any storm while holding yourself steady. The delicate dance between control and surrender can border on obsession when you try to dominate yourself and your relationships. Notice the difference between discernment and suspicion, and how you react when you find yourself feeling unsafe. Taurus energy wants to connect through beauty and uncomplicated intimacy. Bring yourself back into your body by exploring the layers of sensual complexity in the tangible world. Experiment with essential oils and create a signature fragrance you can come back to when you're feeling out to sea.
Sagittarius & Sagittarius Rising (November 22-December 21)
What does your schedule look like these days, Sagittarius? The sleepy Taurus sun isn't the greatest motivator, unless competitive napping is a thing. Do try to get out into the fresh air and wander for wandering's sake; the newly sprouted spring foliage will help re-inspire any lag in your creativity. There will be no shortage of flirtatious opportunities as we make our way back into the world of socially responsible interactions. Go slow with new partners, even if it's not your usual speed. Taking time to cultivate desire is one of Taurus' specialties. Remember that self-pleasure is one of the greatest forms of self-care: Use the building tension to fuel your own fire.
Capricorn & Capricorn Rising (Dec 22-Jan 20)
Give yourself a break this month, Capricorn. The sensual Taurus sun wants you to slow down and be present, so notice where in your body you've been holding tension. Put romancing yourself on your busy to-do list by allowing yourself some much needed indulgence. When you invest in an aesthetically pleasing new toy, make sure you block out some time for play. Resting and resetting is the only way to recharge your energy, so you may as well do it in a sexy way. While on the topic of making time, Taurus season is opportune for pleasure and dating; when your intention is to meet someone, be available when your partners reach out to connect.
Aquarius & Aquarius Rising (January 21-February 18)
Bring the party home this month, Aquarius. While spring is blooming all around, you may be happier to tuck under the covers and have a movie marathon, or curl up with a great book and all the snacks. There are no wrong answers: Do what feels most restorative. Nurture your relationships by having a small number of your nearest and dearest over for a home cooked meal where you can all relax and connect over delicious food and intimate conversation. Taurus season is pleasure-focused, which helps you get out of your head and connect to your physical self. When you want to reach out and touch somebody, remember you are someone with a body. Start there.

Pisces & Pisces Rising (February 19-March 20)
Express yourself creatively this month, Pisces. If you have something to say, you don't always have to use words to communicate. Use your whole body to convey your feelings through movement, dance, and exploring your sexuality. Taurus season is infused with sensuality and indulgence; honor your rhythms and play with a variety of sensations. Pisces rules the feet, and they are a great place to start when you are grounding into a pleasure practice. For those who are not into having their feet touched, going barefoot on fresh grass will excite your senses and connect you to the earthy playfulness we sometimes forget is always available to us.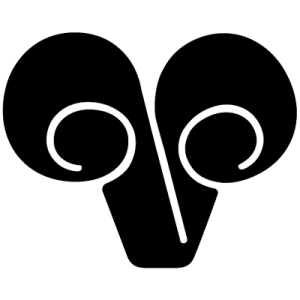 Aries & Aries Rising (March 21-April 19)
Invest in your pleasure this month, Aries. Last month was intense—give yourself some time to slow down and recharge. Consider what turns you on: What would you like to try? Is it an experience or something tangible, a combination of the two? It's Taurus season, so relax and indulge your fantasies by bringing them into reality. It's okay to spend a little extra this month on something luxurious that ignites your senses, be it a decadent meal or a top-of-the-line new toy. Treat yourself right. Set the mood with candles and soft fabrics. Even if you're a solo act, you're worth the effort and you deserve to be pampered.
Stefanie Caponi is a Brooklyn-based artist, astrologer, tarot reader, and creator of
The Moon Void Tarot
. Follow Stefanie on Instagram for more astrology and tarot insights.