Welcome to June, lovers, and happy Pride month! The playful Gemini sun gets obstructed by a powerful eclipse and a Mercury retrograde in its home sign, so what does that mean for your love life? Expect the unexpected, as eclipse energy cannot be contained or controlled. Eclipses come in pairs, the first occurring at the end of May on the 26th and the second on June 10th. Consider them cosmic helping hands, assisting you in closing doors so new ones can open. Try not to fear endings and beginnings; they are a necessary part of life. 
Be prepared to dance with the ghosts of the past when Mercury retrograde brings a parade of old lovers back into your life. You have the choice whether or not to engage. Consider what needs re-examining, and whether you need any additional closure. Watch for communication breakdowns, and the usual technology glitches, which may be felt more intensely with Mercury in its ruling sign of Gemini. Expect to do things twice, however annoying that may seem—unless we're talking about pleasure, in that case please do things twice! Gemini rules the hands: Be sensual and playful, touch yourself often and your partners, talk dirty, send sexy texts, and ask for clarity when you're unsure. 
Emotions run deep with Venus spending most of the month in sensitive Cancer, meeting up with Mars for a week before it moves into fiery Leo, bringing extra drama to an already dramatic month. This could be fun, as Gemini loves drama, and Cancer loves emotional outpouring. Pay attention to what behaviors you are identifying with, what to keep and cultivate, and what you have outgrown, that can be tossed into the cosmic void.

Gemini & Gemini Rising (May 21-June 20)
Happy solar return, Gemini! This month is the reset you've been waiting for—even if it appears to be off to a rocky start, with your ruling planet moving in reverse. You're being asked to cultivate patience and to look back over the events and interactions that are resurfacing before you race forward into new adventures. Normally it's advised not to get back together with exes during retrogrades, but eclipses bring fated energy that can't be ignored. There may be something you missed that is requesting a second look. Try not to overthink things; opt for joy, flirtation, and following your heart. This month may be messy, but it's the fun kind of mess that turns you on and leaves you wanting more.
Cancer & Cancer Rising (June 21-July 22)
What has been hidden doesn't stay buried this month, Cancer. Mercury retrograde is bringing up things from the past that did not have their proper goodbye. Don't be shocked to receive surprise emails, phone calls, and DMs from old flames apologizing for their behavior, or confessions of feelings not acted upon. Let yourself feel the full range of your emotions before responding, if you choose to. Do be open to seeing things in new ways and releasing the past by bringing that intention into your self-care rituals. Water is your element, so incorporate it into your pleasure rituals with arousal serums, salt scrubs in the shower, and trips to the beach or pool if that's an option. You'll be ripe for renewal when the sun moves into your sign on the 21st.
Leo & Leo Rising (July 23-August 22)
Your relationships are going to demand a lot of attention this month, Leo. Who is helping you achieve your dreams, who is pulling focus? Opportunities and connections from the past could present themselves again. It's worth giving them a second look, because you may see something you missed the first time around. Finding balance between reaching for the stars and being the star may feel tricky, and leave you feeling scattered. Or it can be exhilarating and fluid—that is the gift of Gemini's duality. Moving toward the future that turns you on is the best use of your energy, so don't be afraid to get loud about your desire for more passion in every area of your life. Bring those intentions to your erotic encounters; creativity and sexuality come from the same place.
Virgo & Virgo Rising (August 23-September 22)
Your reputation is very important to you, Virgo. What do you want to be known for? You may be considering career changes or a leveling up of some kind professionally, which is very exciting and scary at the same time. Watch out for analysis paralysis, as you consider your options and weigh the pros and cons. Do read everything carefully, and enlist the help of others to act as a second set of eyes; it is Mercury retrograde, after all. Try not to spend so much time thinking about work that you miss the many opportunities available to indulge in the pleasures around you. Connect with your plants. Notice how the soil feels between your fingertips. Everything is sexier in the spring.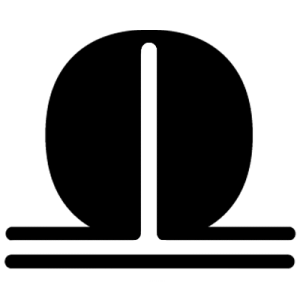 Libra & Libra Rising (September 23-October 22)
Get out and explore in the safest ways possible, Libra. You've been aching for the freedom to roam, and with more green lights from the powers that be, it feels like your time has come. Be sure to manage your expectations during Mercury retrograde, as travel and technology are subject to delays and miscommunications. Look at the benefits of getting away and what it offers you: rest, perspective, playtime, renewal, and stress-free pleasure. Vacation sex is the best because you've escaped the trappings of your everyday life and can enjoy each sensation uninhibited. Find ways to bring that type of energy into your sex life in the present moment if you're not able to travel just yet.

Scorpio & Scorpio Rising (October 23-November 21)
Excavating the past is part of the path forward, Scorpio. Your former lovers may be showing up to remind you of who you used to be and show you how far you've come. Most likely, you could find that you are the one digging up information on your old loves, reminiscing from a safe distance. Take inventory of what you learned from each relationship and how they have shaped your experience, and leave the rest. New beginnings are on the horizon for you, asking you to make peace with what was lost and let it go. There may be an opportunity for a fresh start with someone from your archives in a completely new way, so take your time and trust that where you are being taken is exactly where you're supposed to be.
Sagittarius & Sagittarius Rising (November 22-December 21)
Narrowing down your options may be difficult this month, Sagittarius. Who is asking you to choose, and is it even necessary? Your relationships serve as a mirror, reflecting your greatest assets, while sometimes exposing the cracks in the facade. Do a vibe check to see if you are showing up with the energy you'd like to be receiving. Mercury retrograde is a perfect time to take stock in your partnerships and think about what works best for you presently, and envisioning further down the road without attaching too heavily to any expectations. Change excites you, and June will be bringing plenty of drama to stoke your fires. Don't shy away from the heat—more is more when it comes to pleasure.
Capricorn & Capricorn Rising (Dec 22-Jan 20)
You don't get enough credit for your sharp sense of humor, Capricorn. Bring that bitingly sarcastic wit into your work and relationships this month, and allow people see the other sides of you. Use Mercury retrograde to re-evaluate your daily routine, give yourself extra time to get where you need to go, and remove the things from your to-do list that drain your energy. There may be some self-care practices that have fallen away that are asking to be restarted. Make the effort to incorporate relaxation and pleasure into your schedule. The pressure and demands of life are unrelenting, but this isn't an excuse to delay gratification. (Except when it comes to your erotic life—by all means, edge away!)
Aquarius & Aquarius Rising (January 21-February 18)
Flirt with life this month, Aquarius. Your turn-ons cannot be pinned down, and you don't owe anyone an explanation. Life itself is pleasure, and you are free to experiment and sample what feels good for you. Remember this when you feel frustrated by the unavoidable delays and setbacks that come with each Mercury retrograde. Keep your eyes open for the returns—there could be opportunities or missed connections coming back around. Take your time before making big decisions, while remaining playful and detached. Every interaction is teaching you something about yourself, so pay attention, even though the partners you meet this month may only be here for a good time, not a long time. 

Pisces & Pisces Rising (February 19-March 20)
Home is where your bed is, Pisces. When you are feeling energetically overwhelmed this month, remember you can always opt to stay in if the vibe is off. Check in with your needs and make sure you are taking good care of yourself. Home is also your haven for pleasure. Use Mercury retrograde as a catalyst for some serious spring cleaning to change up the energy in your space, or make plans for an actual move. Focusing on your foundations right now sets you up for expansion: Where would you like to go next? What gets you excited? Find small ways to invoke that feeling in your private space through music, candles, and maybe some sexy new bedding to hold you while you dream.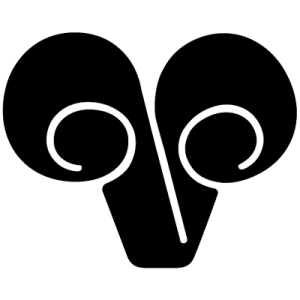 Aries & Aries Rising (March 21-April 19)
Slow down, Aries—way, way down. Mercury retrograde hits hardest when you rush. Give yourself plenty of time for commuting as well as taking a breath or two before responding when you're communicating with people. There is opportunity for growth in the ways you connect with others, so be mindful of how you react. This is connected to your mindset, and the ways you speak to yourself internally. What voice is the loudest? What needs are asking to be met, and how can you meet them with grace? Write yourself a love letter. Make it as tender or steamy as you wish. Write as if you were sharing your fantasies with a lover, and if there is someone special, write them one, too.
Taurus & Taurus Rising (April 20-May 20)
Last month was indulgent, even for you,Taurus. This month, resist the urge to splurge, and rethink your possessions, and possibly possessive tendencies. What do you identify with most? Mercury retrograde is asking you to loosen your grip on the areas of life you can't control, as you can't receive with a closed fist. Look over your budget, and see where you can cut expenses and any random subscriptions you aren't using. Making these small changes creates space to allow in more of what you really desire, which is beyond what money can buy. Do indulge your sensual side by returning to the places, partnerships, and play things that bring you the most pleasure. 
Stefanie Caponi is a Brooklyn-based artist, astrologer, tarot reader, and creator of
The Moon Void Tarot
. Follow Stefanie on Instagram for more astrology and tarot insights.